Celebrate and log in Oct. 4 – 9 for FREE 1 Year Anniversary Rewards
Atlas Reactor 1 Year Anniversary – Oct. 4 to 9
Lancers, we are excited to share epic rewards with you to commemorate 1 year of Atlas Reactor! Celebrate by logging in between October 4 to 9 (ends 11:59pm PDT) to receive lots of epic loot for FREE.
1 Year Celebration Meridian "Thumbs-up" Emoji
1 Year Celebration Banner Emblem
3 Freelancers: Asana, Blackburn, Helio
3 Skins: Hardlight Asana, Eliminator Blackburn, Moonwalker Helio
9 Loot Matrices: 3 Asana, 3 Blackburn, 3 Helio Loot Matrices
7 days of Lancer Enhancer (2x Freelancer experience)
Double Flux Weekend: Gain 2x Flux currency from matches October 6 to 8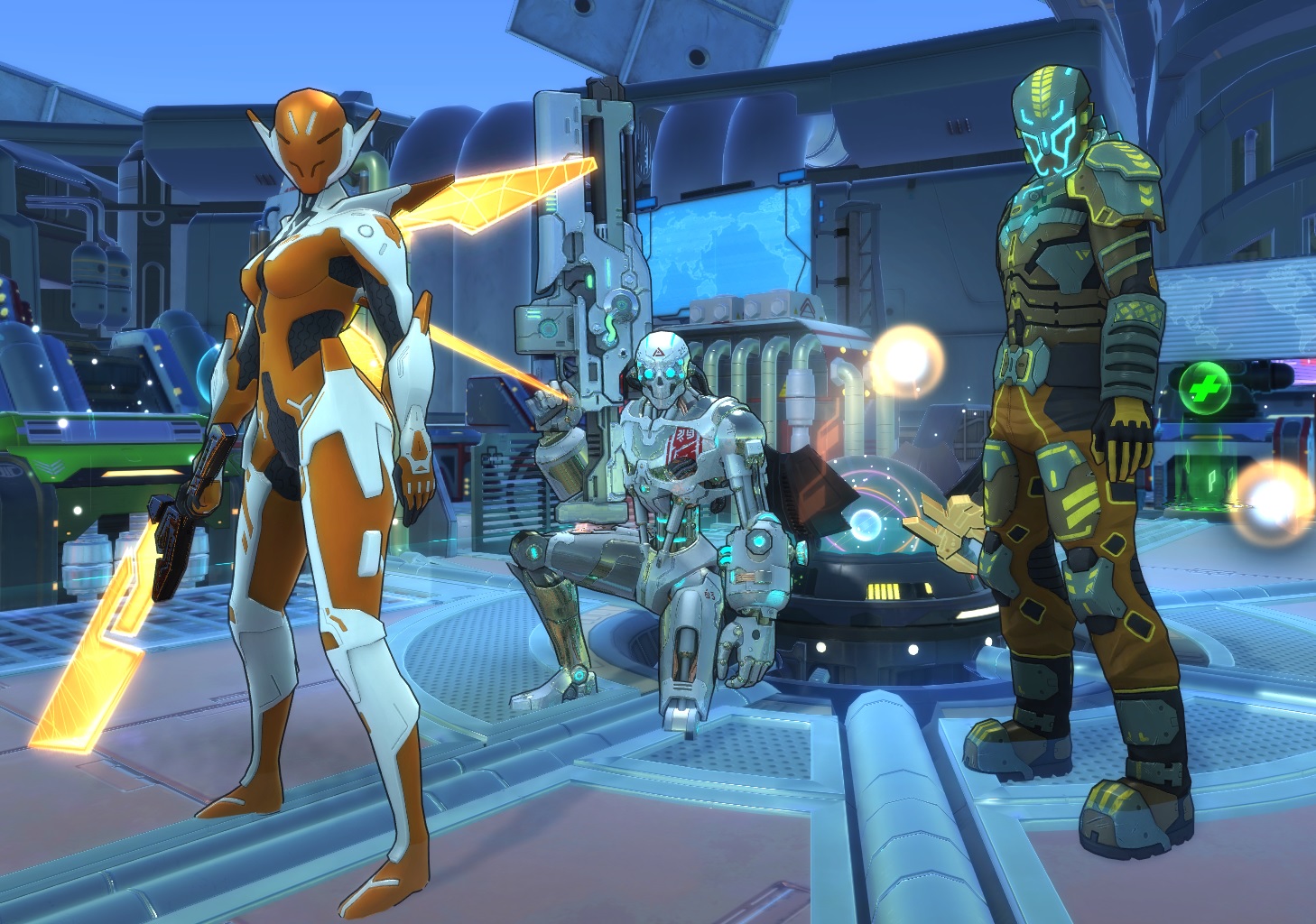 Anniversary Sale – 50% off Store Prices
That's not all! Enjoy these awesome offers and receive 50% off nearly everything! Packs, Loot Matrices, GG Boosts, Skins, and even Lancer Enhancers are half the dollar price for a limited time only.
All Freelancer Packs – 50% off!
All Loot Matrix packs – 50% off!
All GG Boosts packs – 50% off!
All purchasable skins – 50% off!
Lancer Enhancer (including the 1 year Ultimate Enhancer) – 50% off!
1 Year of Fun Facts and Stats
Time for some fun facts over the past year! Let's take a look at the kills, heals, damage deals, and all the impressive data for our 1 year Anniversary!
7,905,690 kills in PvP/Ranked matches.
24,380,288 takedowns.
112,128 entire days of Atlas Reactor played.
4,523,882 times players taunted each other.
5,287,519 GG Boosts used.
3,599,385,041 damage dealt.
879,396,064 units of healing done.
40,973,175 power-ups picked up.
581,960 games went to overtime.
49 extra turns in the longest overtime game.
1,663,471 overcons used.
4,188,603 Freelancer levels gained.
123 on Kaigin: highest Freelancer level attained.
88,042 Lockwood Trick Shot: most taunted ability.
1,491,324 Zuki Big One hits.
0 messes left on the rug by PuP. Good boy!
1 cigar unfinished by Lockwood, nobody touches his cigar!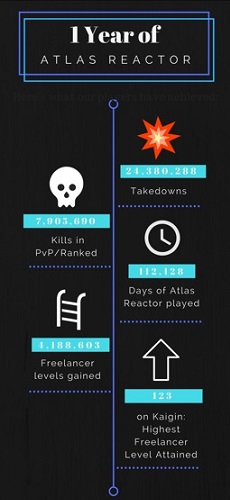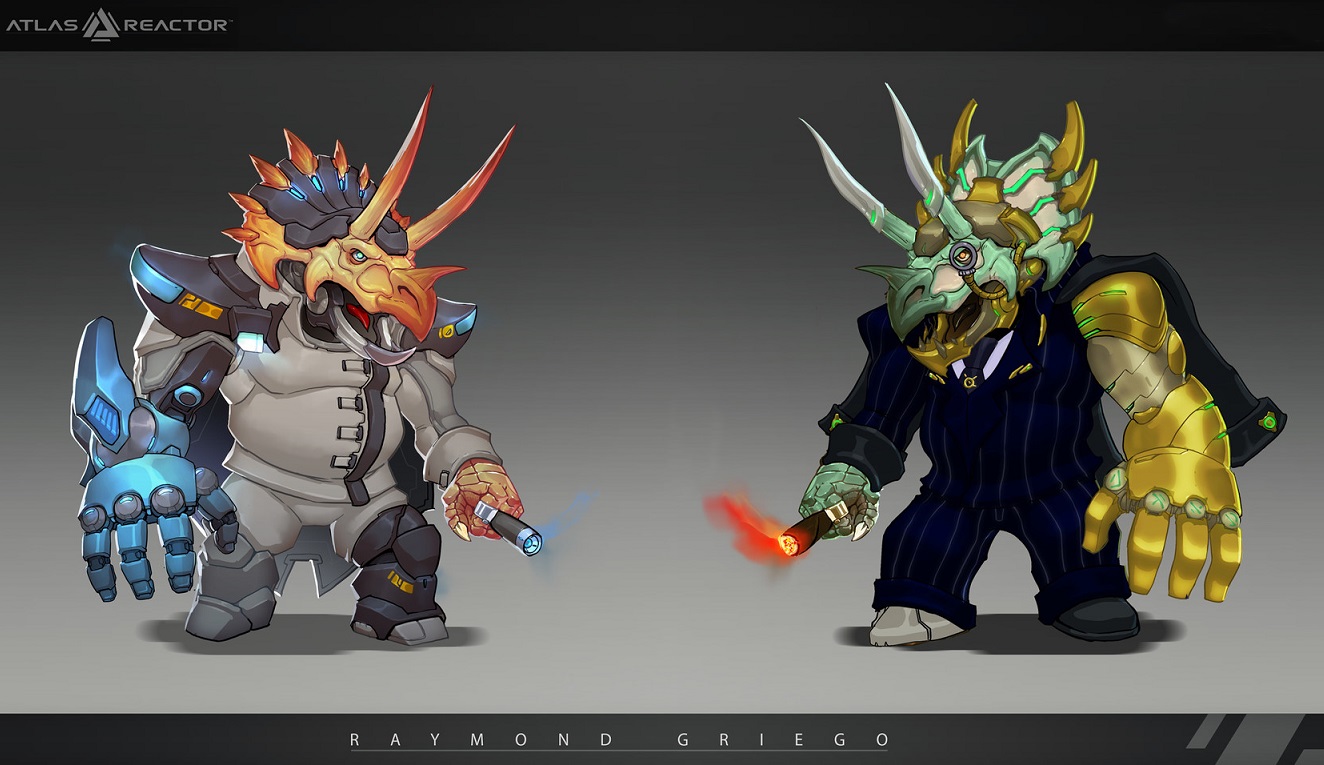 Season 4 and Halloween Event Oct. 10
Atlas Reactor has evolved so much over the past year, now with 30 unique Freelancers and the roster continues to grow with a Dinolancer on the horizon! Fourlancer 1v1 game mode has been a HUGE hit so far, plus all the other game modes this year have been a blast. Season 4 and the Holo Haunt begins October 10th, with new Halloween skins and returning ones to look forward to.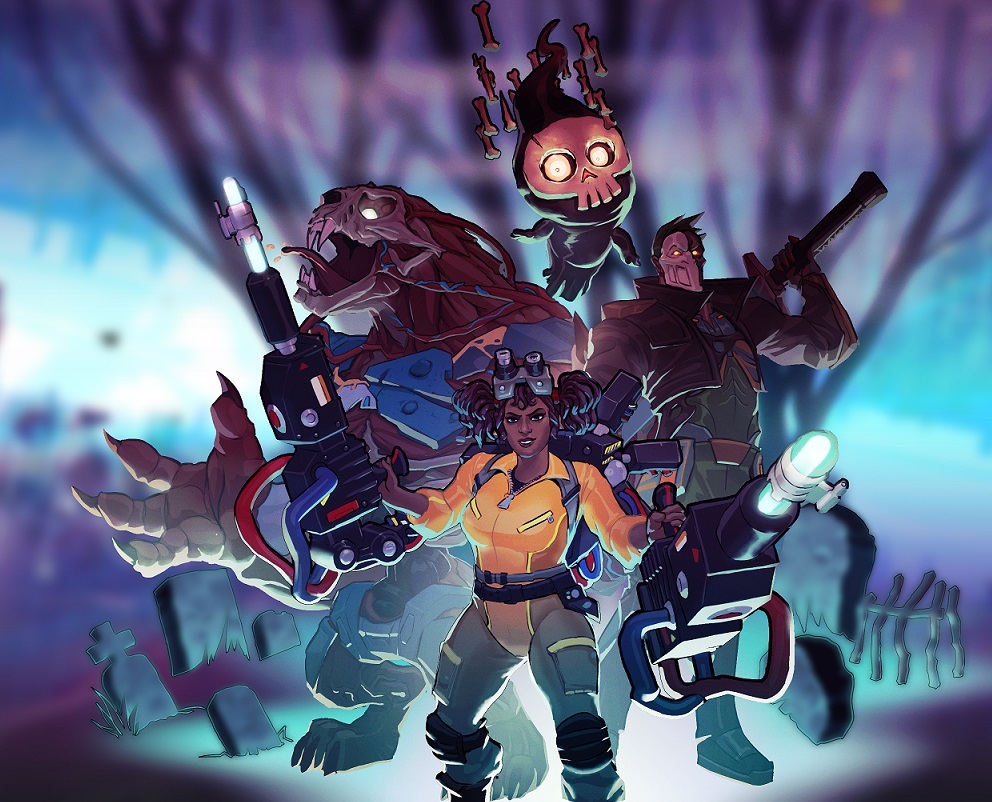 – The Atlas Reactor Team
If you're not already playing Atlas Reactor…
Play Now!
If you're already signed up, you can download Atlas Reactor here.
For all the latest Atlas Reactor news make sure to follow us on Twitter, Facebook, and come discuss the state of the game in our Forums. Don't forget to tell your friends and get awesome RAF Rewards!