Chapter 3 begins July 11 and Double ISO Weekend July 14-16!
Season 3 – Chapter 3
In Chapter 3, Dr. Finn and his newest assistant are working together to create exciting new hybrids for Evolution Solutions. New Evolutionary Variant no. 3, or NEV:3 for short, engineered her own cross-species transformation which greatly enhanced her cat-like reflexes and abilities. NEV:3 is now feline better than ever and ready to play a little cat and mouse in Atlas.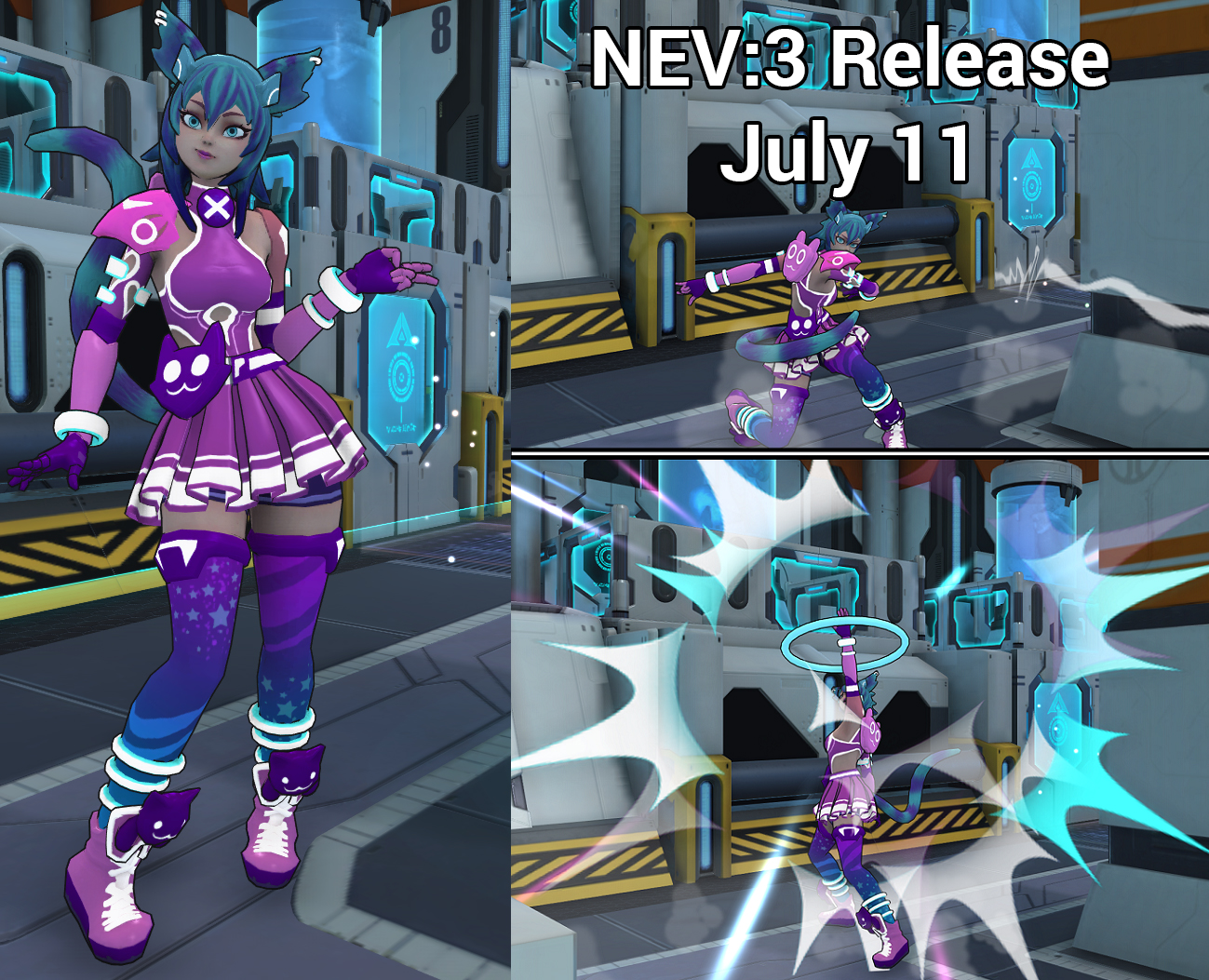 New Lancer – NEV:3
Our newest Firepower, NEV:3 the Kitten Kaboomer, pounces into action! With her custom-made Catarangs, NEV:3 can prove to be quite catastrophic to her enemies. Her Catarangs can be dished out to deal damage and will stay out for a turn. Afterwards, the Catarang returns to NEV:3 dealing reduced damage along the path to her. NEV:3's ultimate can throw out 3 Catarangs at once for only 50 energy, she's quite the catch!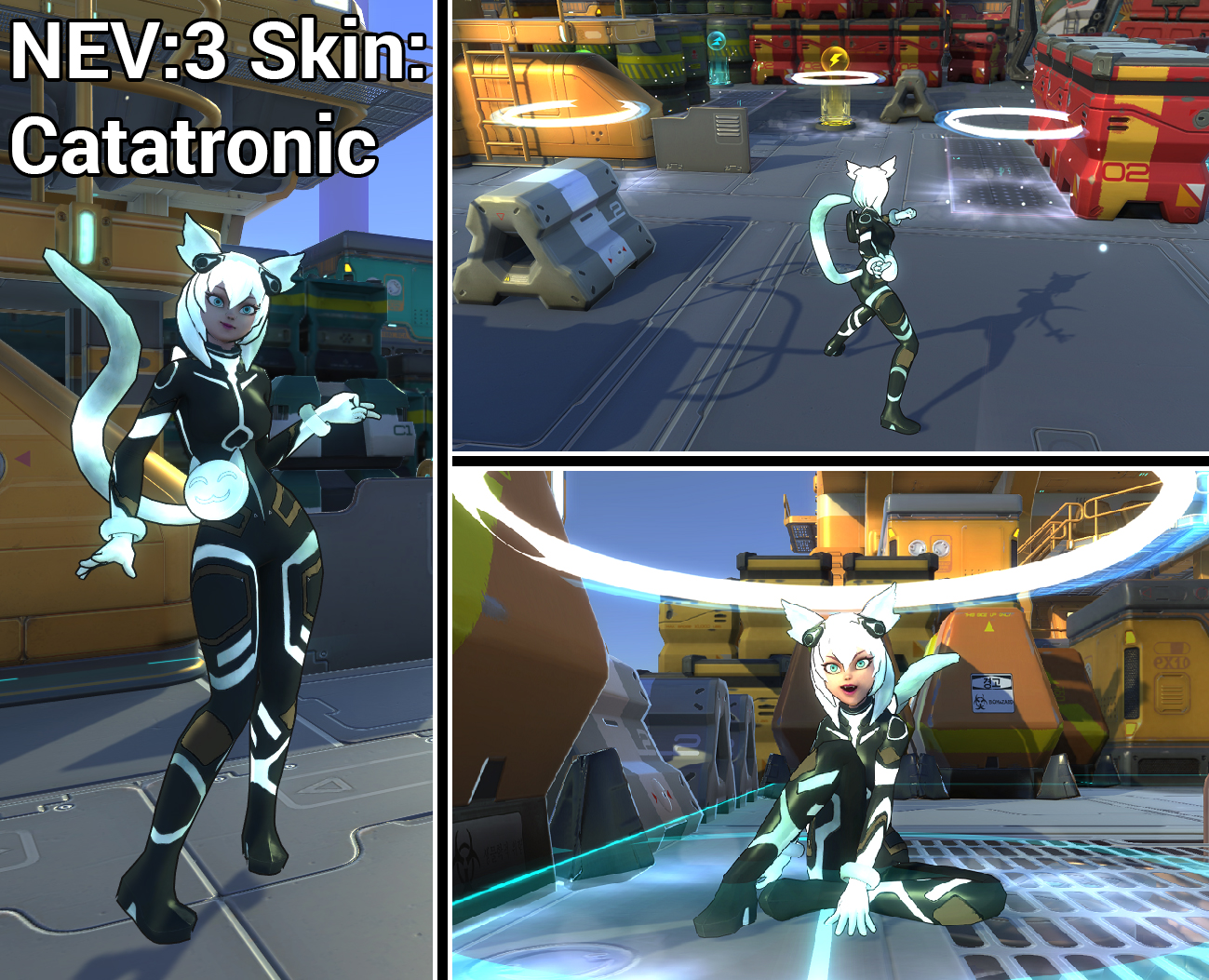 New Skins – Superstar, Catatronic, Treasure Hunter
NEV:3 takes the spotlight in her Superstar outfit, plus her Catatronic skin both come in a variety of colors! The rainbow themed Nyan! skin with matching rainbow rings and the pawsitively purrfect Cheetah skin are also available for purchase. On the horizon, new Treasure Hunter skins for Celeste and Grey will be out in a couple weeks, so be on the lookout.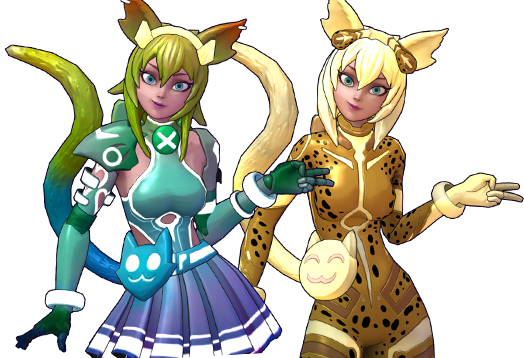 New Overcon, Emoji, Achievements
Take it easy and simply log in to unlock the Khita "Phew" Overcon for Chapter 3, or if you are looking for more of a challenge, complete the Chapter Missions to unlock the NEV:3 "Peace" Emoji. New achievements are also now available for all Freelancers #2 ability.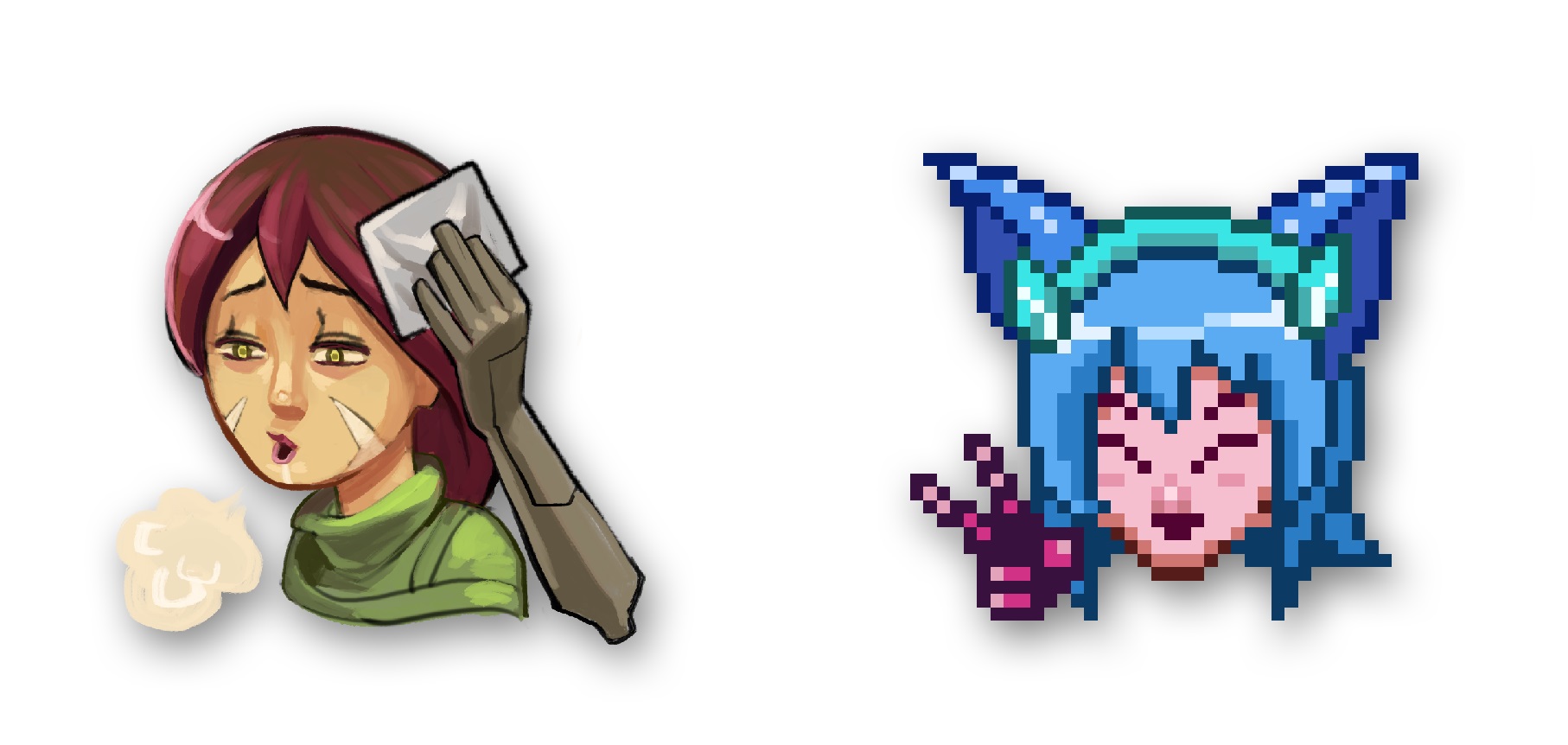 Double ISO Weekend July 14 – July 16
To celebrate Chapter 3, enjoy double ISO this upcoming weekend from July 14 to 16! Play matches, gain XP and earn Loot Matrices with every level up. Loot Matrices have a chance to drop ISO or if you happen to get a duplicate item it turns into ISO instantly. Feel free to spend your ISO on skins, taunts, banners, emojis and much more to add to your Collection.


– The Atlas Reactor Team
If you're not already playing Atlas Reactor…
Play Now!
If you're already signed up, you can download Atlas Reactor here.
For all the latest Atlas Reactor news make sure to follow us on Twitter, Facebook, and come discuss the state of the game in our Forums. Don't forget to tell your friends and get awesome RAF Rewards!