Season 3 is here!
We're Upgrading to Season 3
We're all waving goodbye to Season 2 with fondness in our hearts. But it's easy to watch it go when Season 3 smashes through the door and drops all this swag in your living room; A new lore-inspired Freelancer and map, awesome Warforged skins, and a new Stats feature that tracks your rise to greatness whether you're a filthy casual or a salty ranked player.
New Trust: Hyperbotics
In a previous season, Quark's actions had inadvertently woken up Meridian, a very old robot from the fallen empire of Hyperion. Meridian has found his way to Atlas in search of the royal bloodline to bring Hyperion back to it's rightful place of power. His knowledge and resources help to recruit the remnants of Warbotics to form a new trust – Hyperbotics!

New Lancer: Meridian
Our newest support, Meridian, The Herald of Hyperion, is a smash hit with the players. He blurs the line between Frontline and Support, and doesn't feel the burden of carrying the p.u.g.s! He's the royal Hyperion Primus that hefts a massive 2-handed hammer powered by old Reactor tech. His ultimate shields his nearby teammates turn after turn, helping keep his Firepower's alive to win trades. He'll launch with a Necrolancer alternate skin that is scary enough to win games through skintimidation.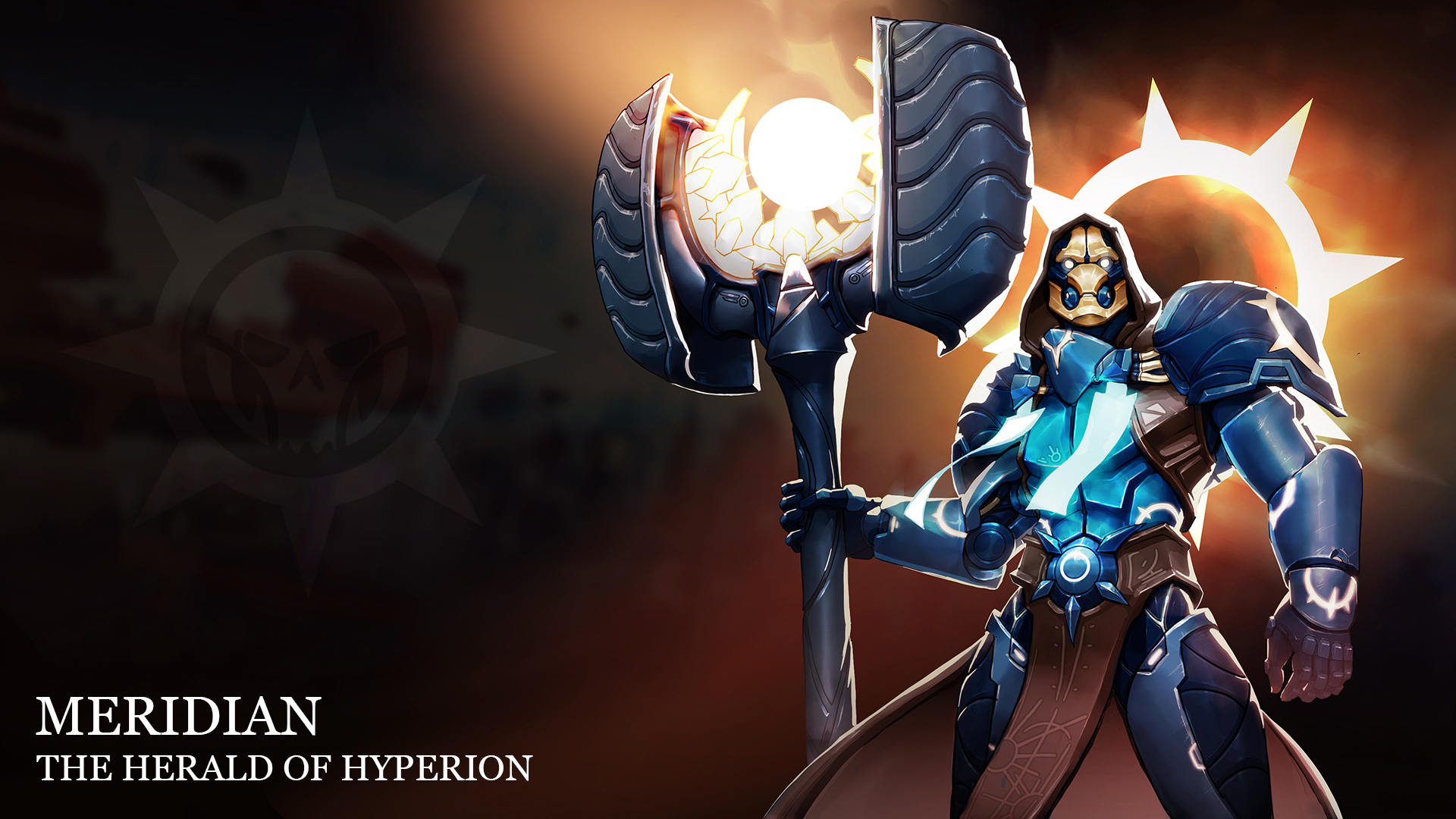 New Map: Hyperforge
This Hyperbotics factory has an awesome fly-in that shows off a truly massive robot being constructed. Unlike other maps, players spawn in the corners and they'll find themselves rushing into the wide open to grab an early spawning Might buff. This map is dangerous; it has many camo pads without cover, a wide open middle with contestable buffs, and tight corridors that often create several separate skirmishes with almost no where to safe to go. Good luck!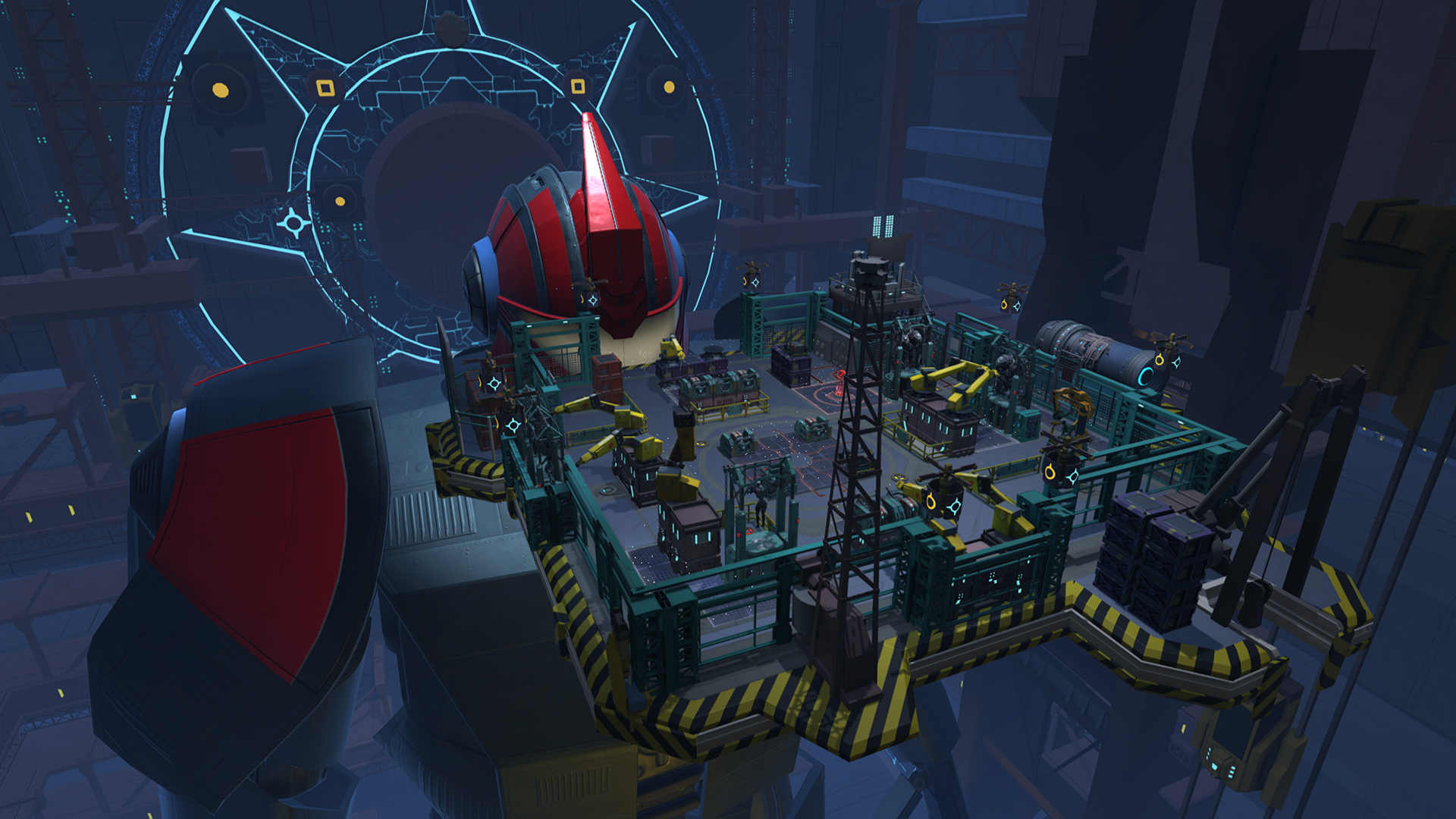 New Skins: Warforged
Expanding upon our current selection of Warforged skins, we're releasing 11 new skins – 4 for Kaigin and Phaedra, and 1 new one for Su-ren, Rask, and Blackburn. Unlike the Hardlight series – an awesome advanced suit of armor – Warforged is a completely robotic version of these Freelancers, built by Hyperbotics to reign supreme.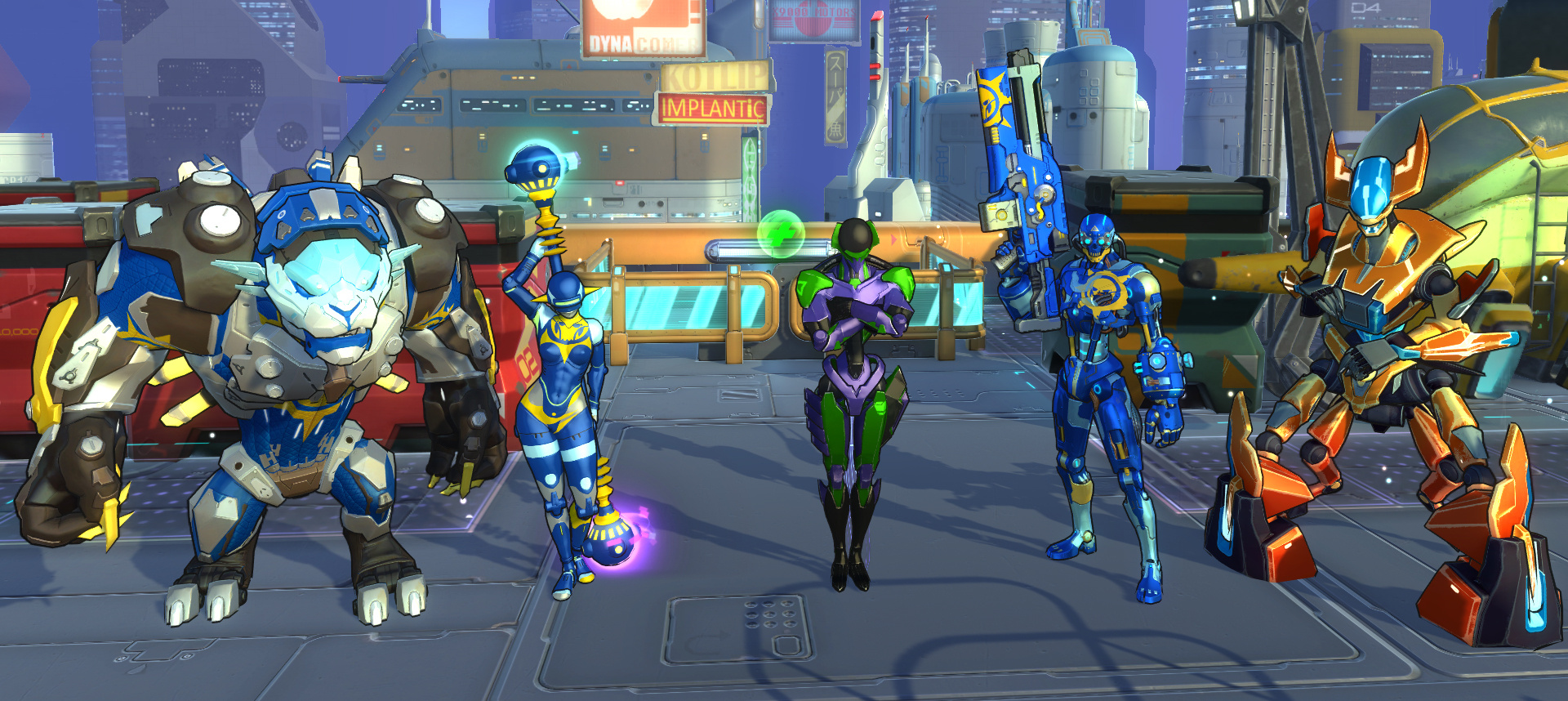 Stats, Badges, & Achievments
Ever wonder how many attacks you've blocked with Rampart's shield? Or maybe how many successful Proteus Grenades you've landed over walls as Blackburn? We've got that and much, much more with Season 3 Stats! Every freelancer will have their own specialized stats, and players can track and improve their own playstyles within the Support, Firepower, and Frontliner categories.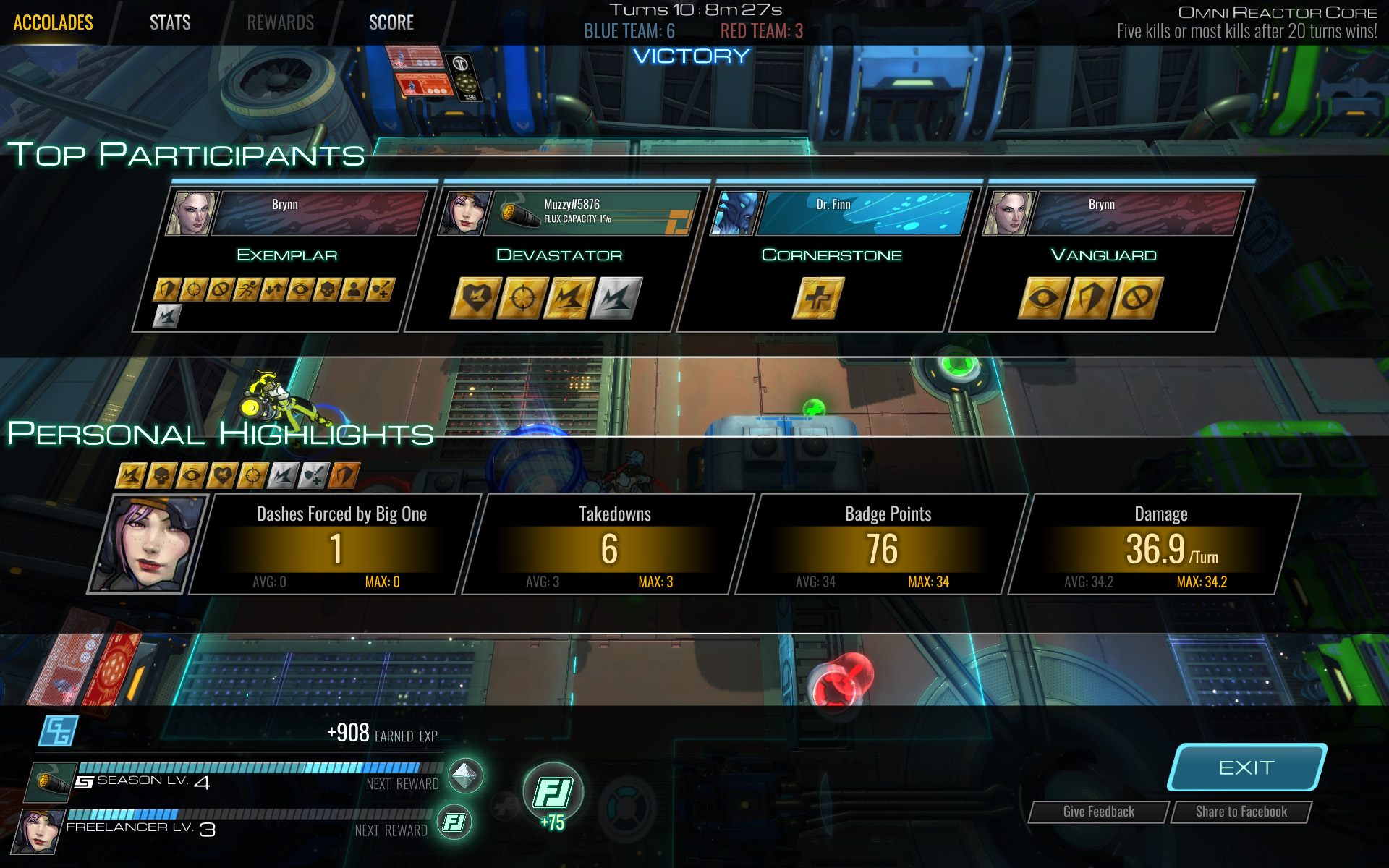 Badges are earned each match by comparing your performance to a global average. Certain combinations of badges in a match will earn you notoriety as a Cornerstone, Devastator, Vanguard, or Exemplar!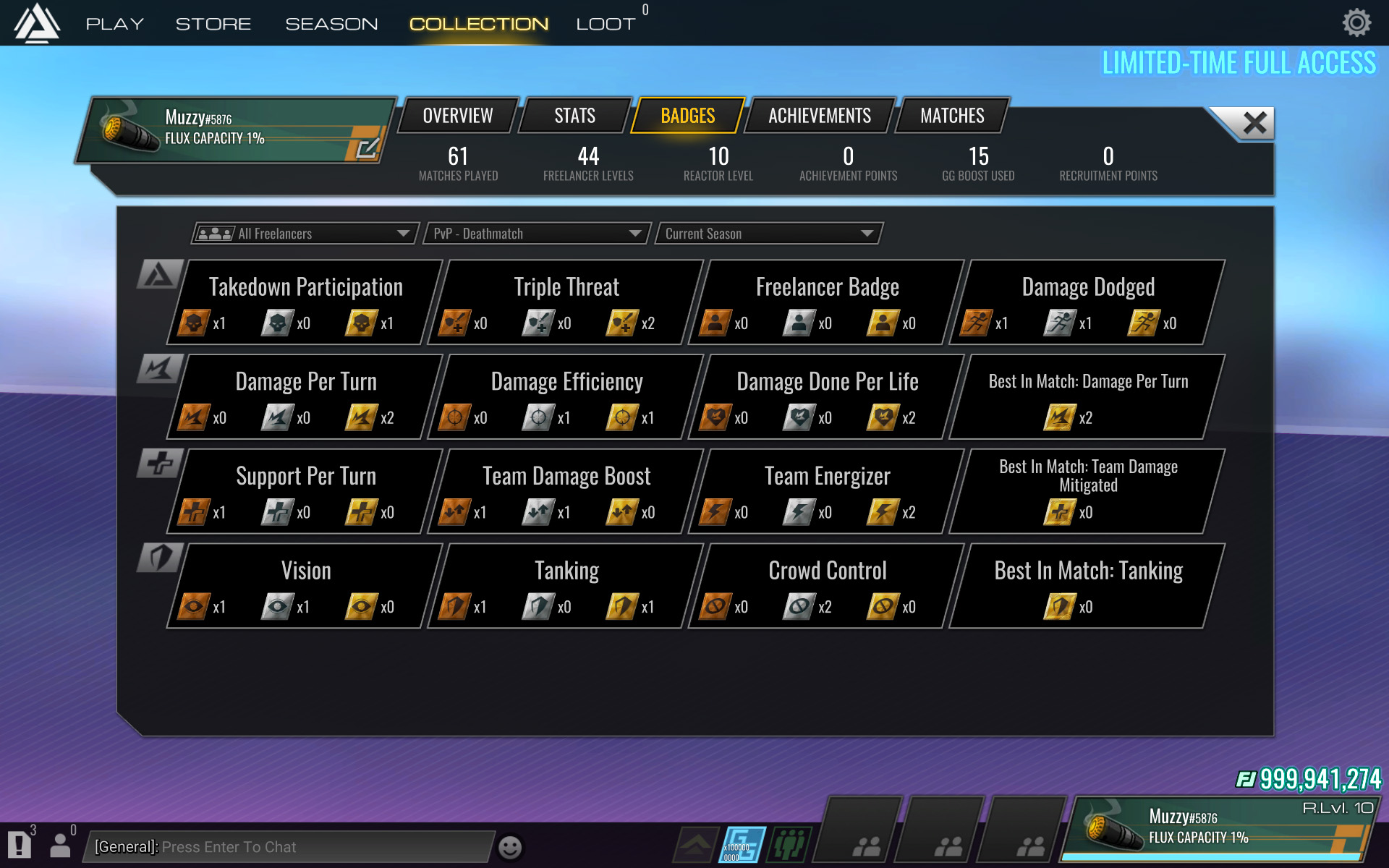 Achievements celebrate special difficult tasks, some of which are character-specific. Every Freelancer has their own achievement to earn, and there are a number of general achievements which can be earned on any Freelancer as well. Achievements let you earn Achievement Points, which you can use to compare yourself to your friends and see who's more dedicated to the challenge Atlas Reactor poses. We'll also be putting these Achievements into Steam!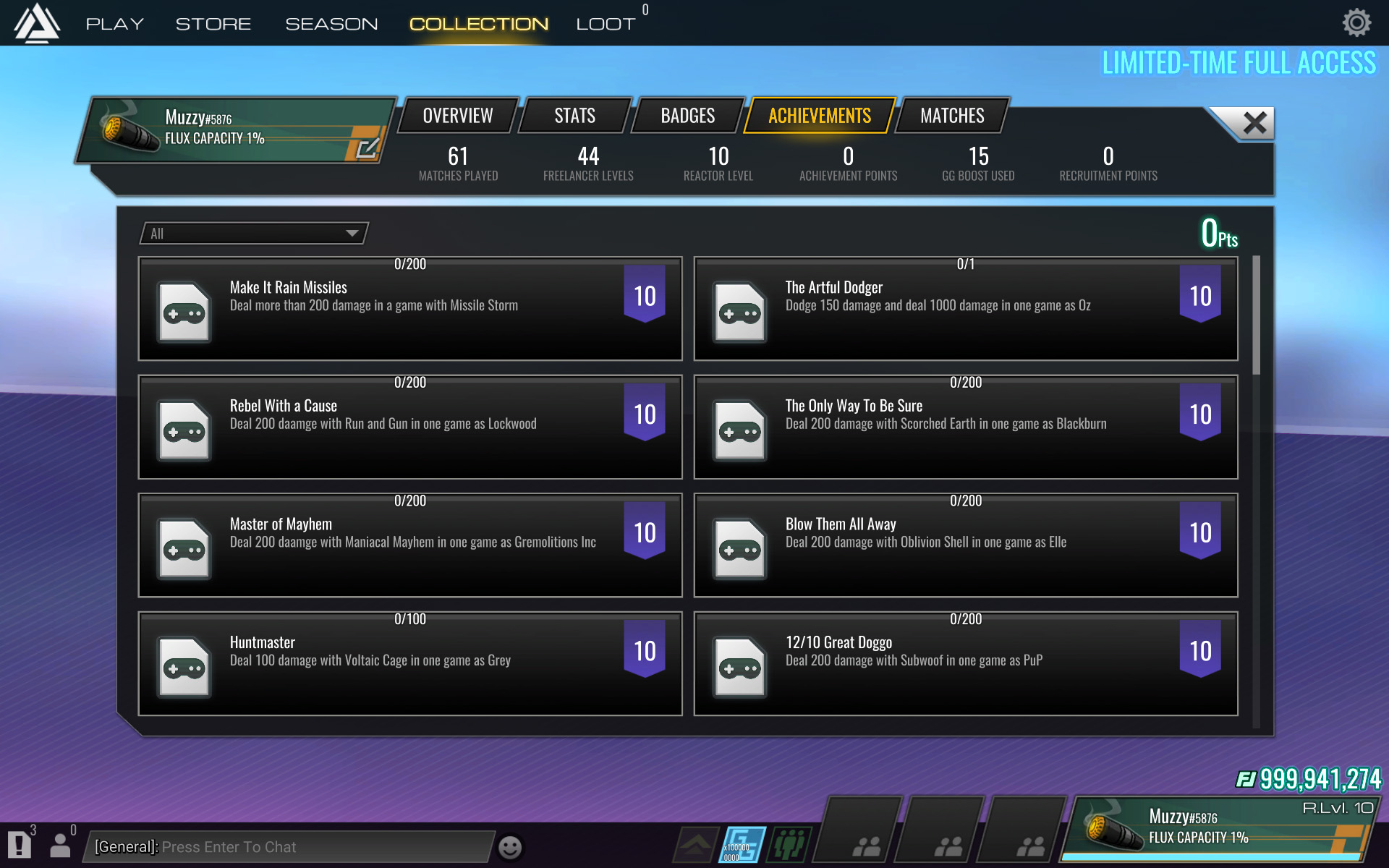 Ranked Update
At the end of each Ranked Season, players are rewarded with special Emblems to show off their best final rank across all of the ranked queues. They also get a huge bonus of Prestige Points that they can use to unlock Golden VFX swaps for their favorite lancer's primary ability! Season 3 Ranked starts 2 weeks after Season 3 launches to give players time to adjust to new lancers and overarching balance changes.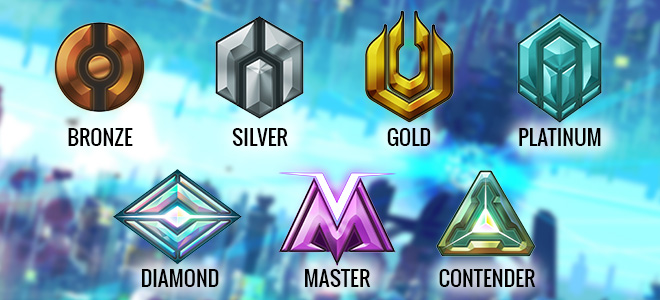 Game Mode: Extraction
Extraction is back again! Grab your friends and grab the case. Dashing drops the case, but that's not so bad when your teammate also dashes to pick it up on the same turn. Just be aware, you gain the "Butterfingers" status for the turn you drop the case and the next turn after as well. Earn 2 points for a kill, and 1 point for holding the case at the end of the turn. After a team has 10 points, their team's Extraction zone will spawn. You can win by ending your turn with the case in your Extraction zone, or by having the most points and holding the case after turn 20. Good luck lancers!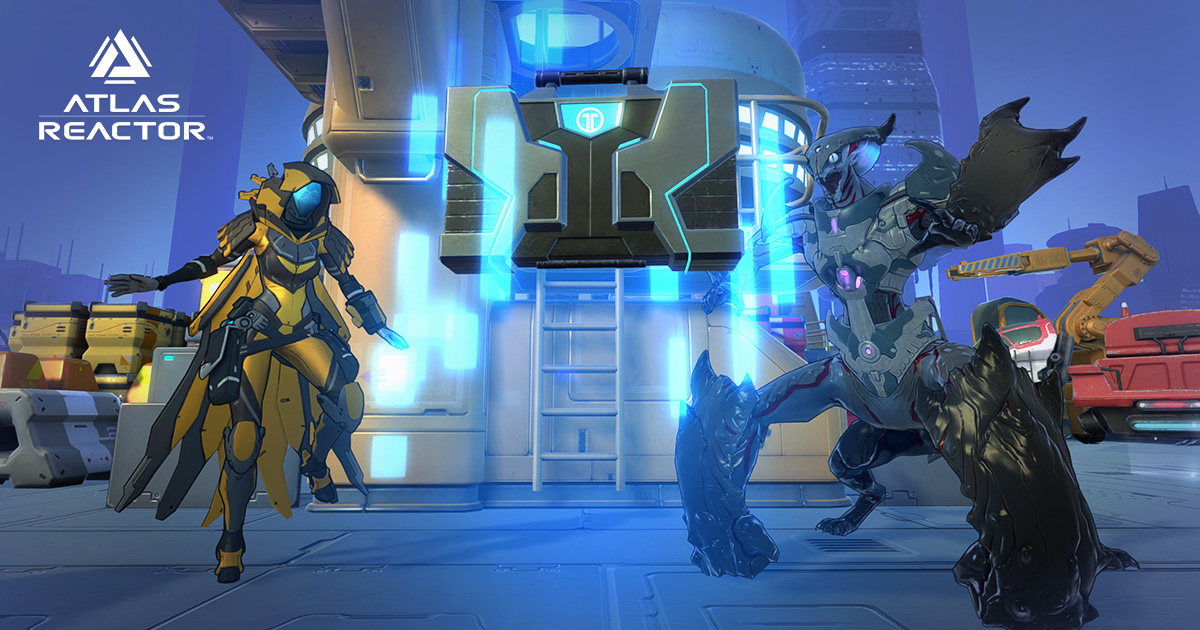 – The Atlas Reactor Team
If you're not already playing Atlas Reactor…
Play Now!
If you're already signed up, you can download Atlas Reactor here.
For all the latest Atlas Reactor news make sure to follow us on Twitter, Facebook, and come discuss the state of the game in our Forums. Don't forget to tell your friends and get awesome RAF Rewards!