From May 26 – May 28, earn DOUBLE base XP from every match!
In celebration of Season 3 and Ranked Queues being turned on this week, we'll be rewarding all players with a Double XP Weekend May 26-28!
If you're interested in even MORE XP, activate either of the Lancer Enhancers for an additional 100% of your Base XP. You can go one step further and activate GG Boosts during and after matches providing from 30-300% extra XP!
That's a total of 3x Base XP + the variable amount of GG boost XP. So stock up on GG boosts and don't be shy about letting those in your matches know you enjoyed their whiffed ults or amazing dashes.
Here's a chart for clarity: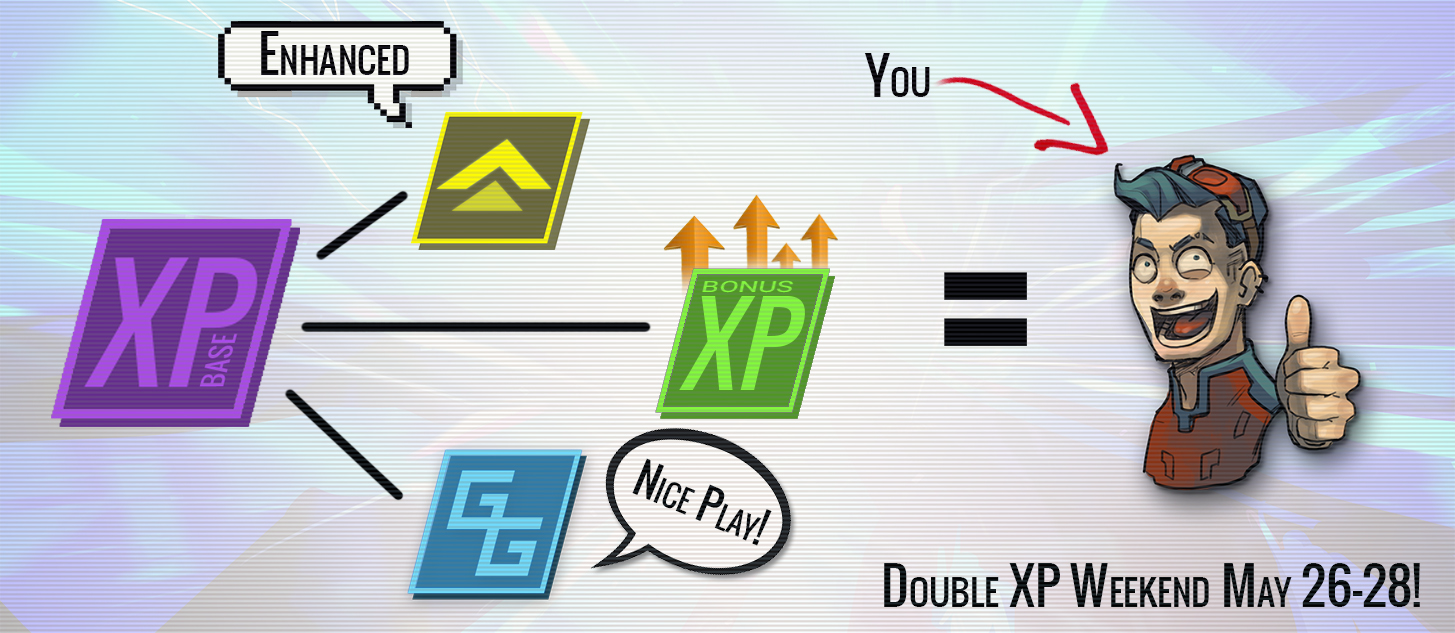 – The Atlas Reactor Team
If you're not already playing Atlas Reactor…
Play Now!
If you're already signed up, you can download Atlas Reactor here.
For all the latest Atlas Reactor news make sure to follow us on Twitter, Facebook, and come discuss the state of the game in our Forums. Don't forget to tell your friends and get awesome RAF Rewards!