Season 3 Is Fast Approaching

Season 2 has been awesome, but it's nearly complete. On May 9th Season 3 hits hard with a ton of new content! You'll enjoy a new freelancer, new map, more themed skins closely related to the developing lore, and a stats system so you can track and improve your skills as a hired gun.
New Freelancer
We don't know much about the next freelancer, so let's list all the sneak peeks and leaks you've collected:
Male
Support
No Dash
Melee
Wields a hammer (much larger than Helio's hammer)
Everyone needs supports! They are the true glue that holds a team together, so you'll really want to stick close to him.
New Map
If you've been following our Friday live streams on Twitch.tv/TrionWorlds, you've probably seen the development of this map over time. It's unique among our maps because each team starts in opposing corners, and it has a special rotating buff in a spot that starts fights and ends lives. You can expect to see teams battling in the middle, a wide-open area, or small skirmishes in the corridors around the edges. It's full of conflict – Hyperion's specialty!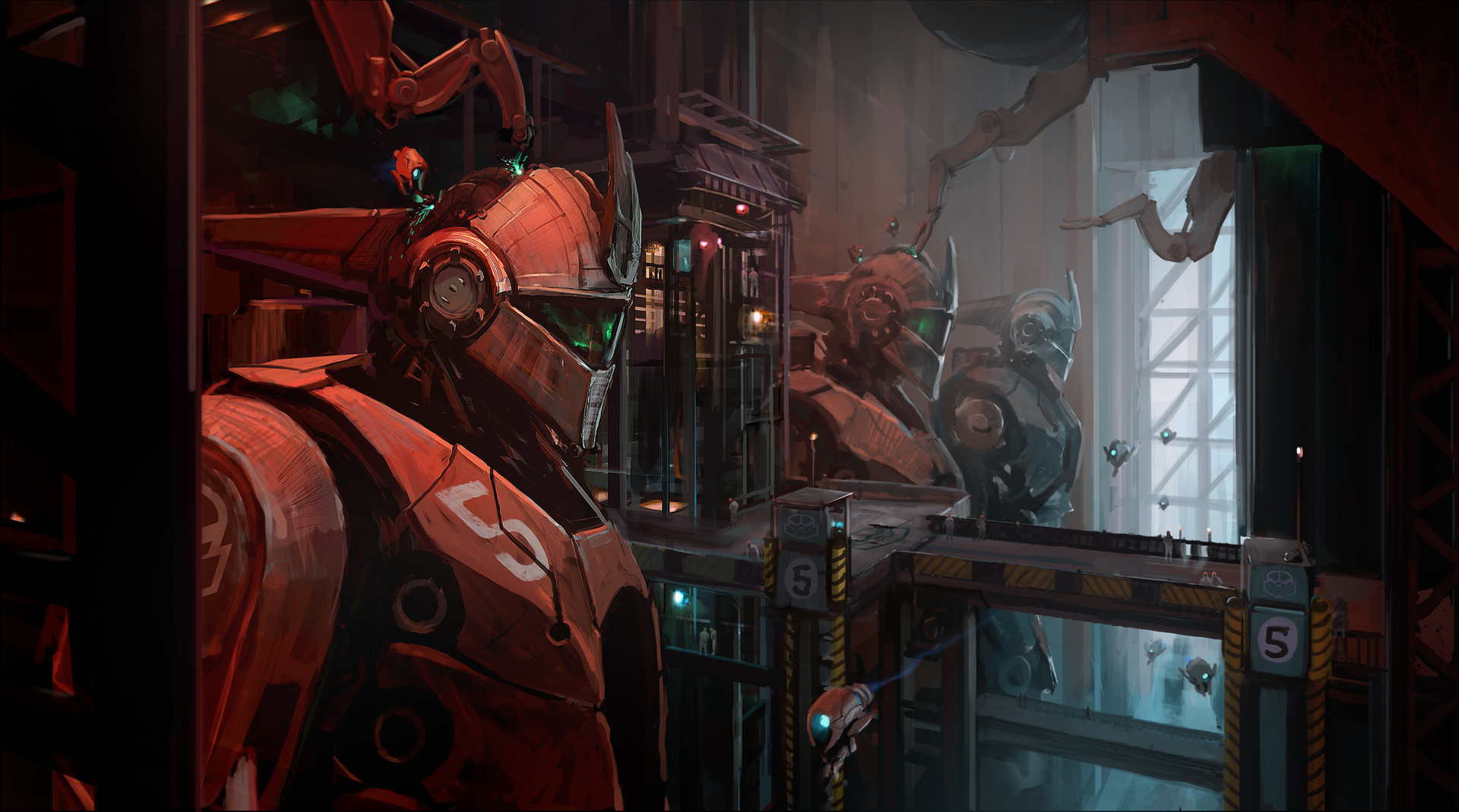 Robo-Skins
Unlike the Hardlight series, these skins aren't just suits, but a complete robotic remake of the Freelancer. Check out this concept art for Kaigin's upcoming robo-skin!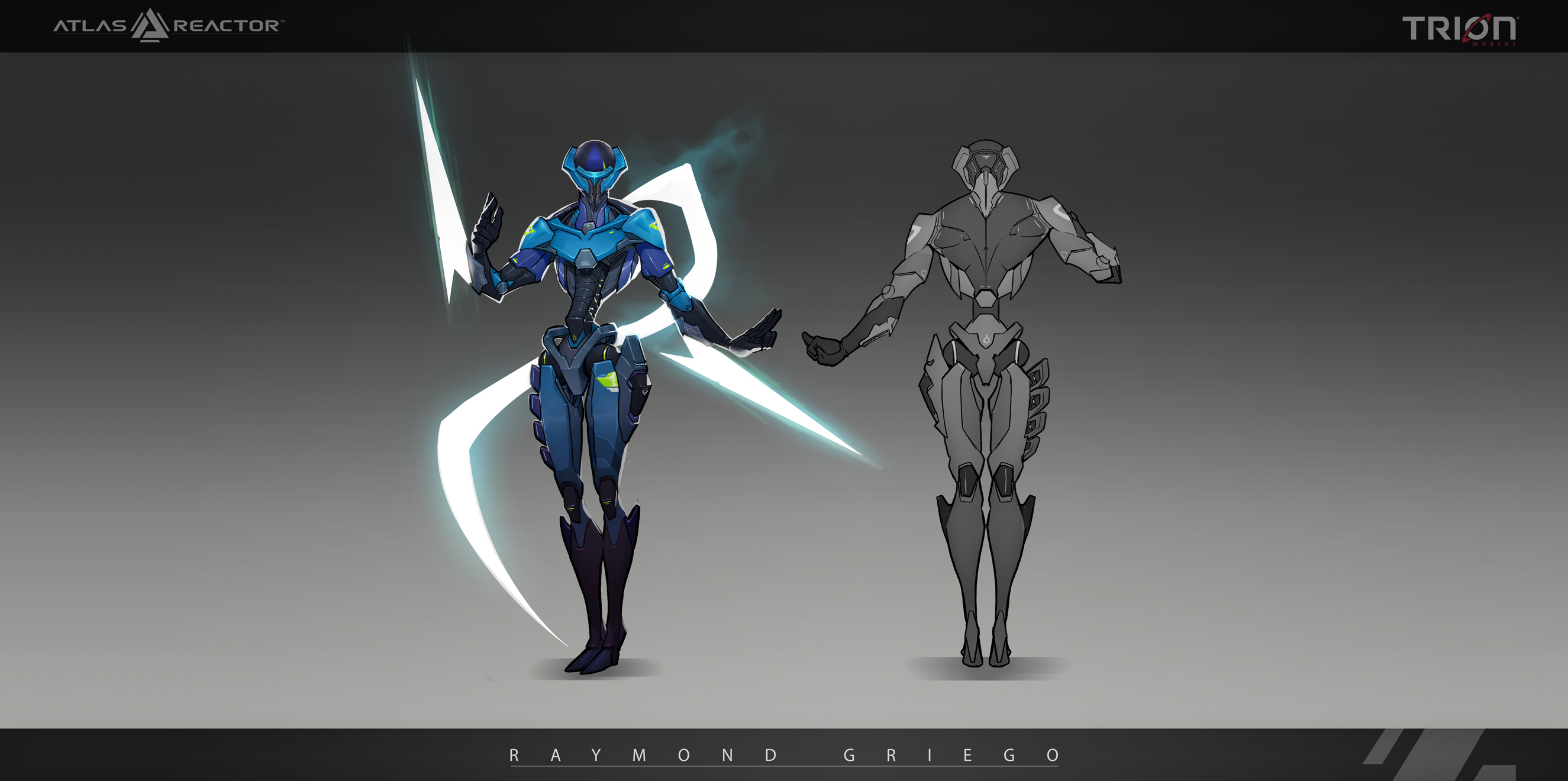 Stats and Achievements
Ever wonder how many attacks you prevented by shielding as Rampart? What about how many Void Marks you triggered as Kaigin? Season 3 will give you the opportunity to beat personal bests, check global averages, and earn badges each match! We'll discuss Achievements in next week's blog.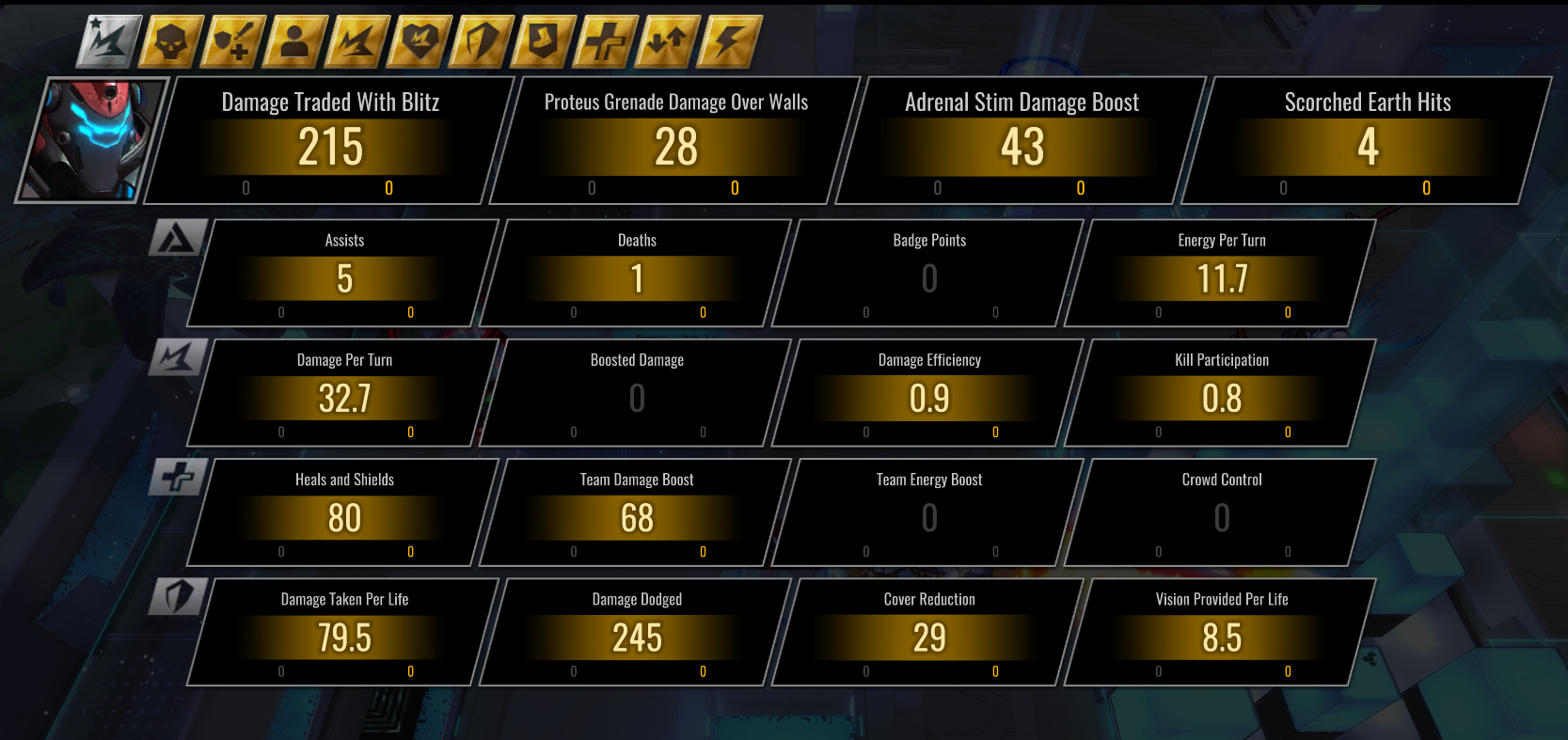 (THIS IS NOT FINAL!)
– The Atlas Reactor Team
If you're not already playing Atlas Reactor…
Play Now!
If you're already signed up, you can download Atlas Reactor here.
For all the latest Atlas Reactor news make sure to follow us on Twitter, Facebook, and come discuss the state of the game in our Forums. Don't forget to tell your friends and get awesome RAF Rewards!