Save now, enjoy forever!
Hello lancers,
It's time for a sale, and boy do we have a deal for you! Each of the bundles, and upgrading from one to the next, are all available at reduced prices for your enjoyment from November 22nd through the 28th.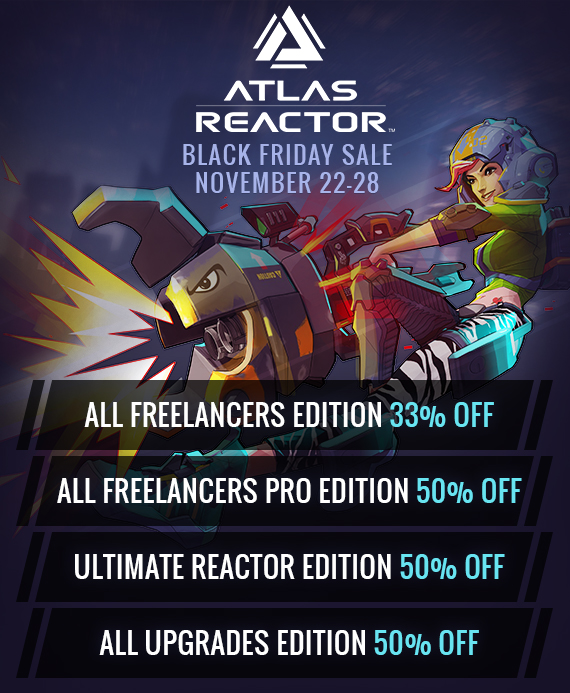 If you're ready to upgrade your current edition, looking to snag all the freelancers we ever make, or just want to partake in some skintimidation with all of the Golden Age skins, don't miss out on these Black Friday sales. The offer is only available for a short time!
– The Atlas Reactor Team
If you're not already playing Atlas Reactor…
Play Now!
If you're already signed up, you can download Atlas Reactor here.
For all the latest Atlas Reactor news make sure to follow us on Twitter, Facebook, and come discuss the state of the game in our Forums. Don't forget to tell your friends and get awesome RAF Rewards!