Permanent access. Limited features. A whole lot of fun!
We previously announced that we were finally introducing the long awaited Free Mode to the players of Atlas Reactor. We're excited to announce that it's here!
Is it a demo? Is it a trial? Is it a "Free 2 Play" game now? All good questions, and this is why we wanted to give you the information again – this time with some key points that show you just how unique and generous Free Mode is. We've provided you with an easy to read matrix of what you get from Free Mode and what you get from the purchasing the Full Game.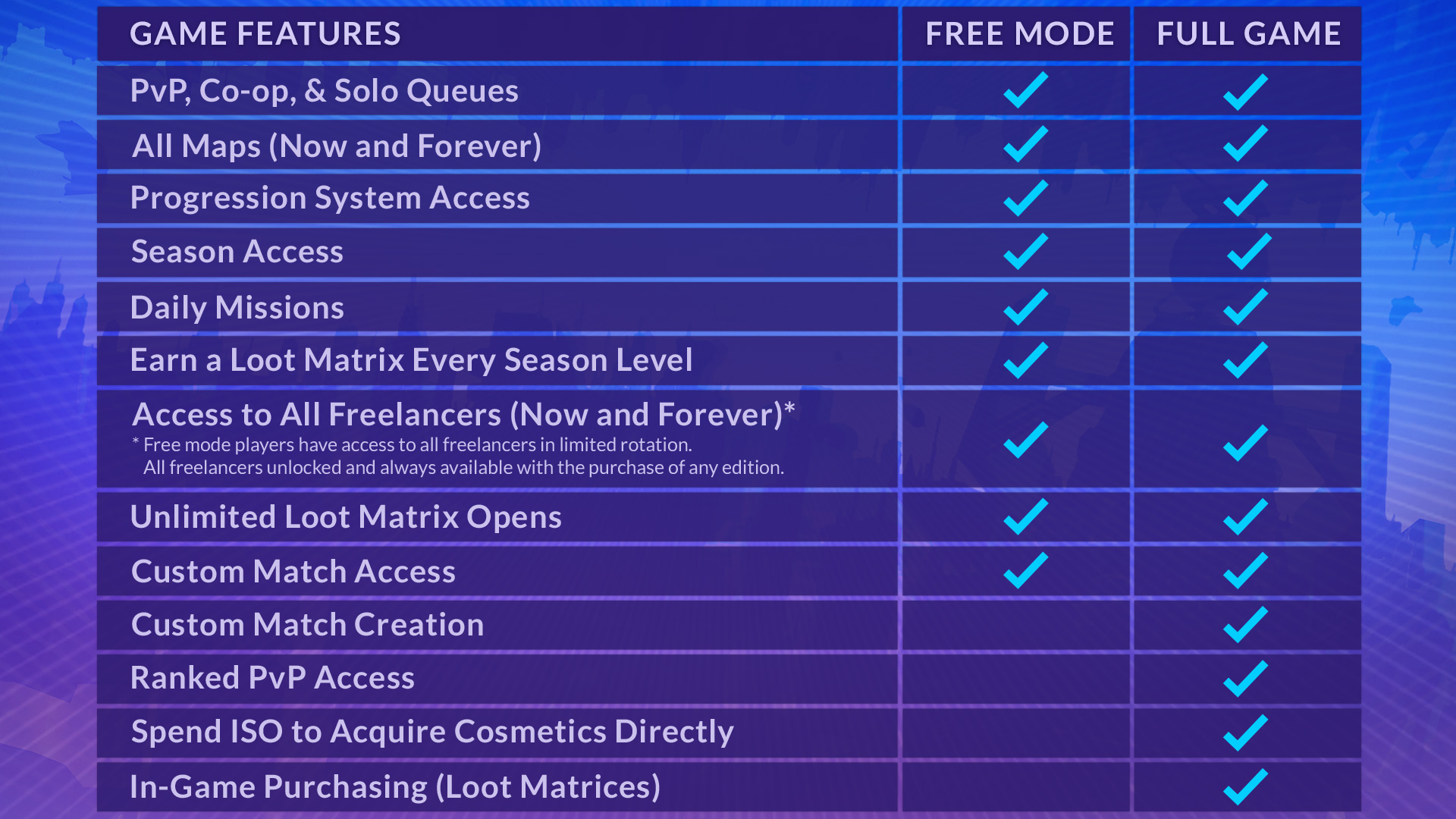 A few more specifics to be aware of:
– Free Mode participants will have their own randomized set of 6 Freelancers to use that changes every week.
– Free Mode players and Game owners will all play in the same queues, with the exception of Ranked matches.
The best part of Free Mode is that you can earn Loot Matrices and get access to nearly all of the cosmetic items just by playing! If you purchase the game you will be able to purchase loot matrices on top of the ones you earn per season level, which will accelerate your collection of all the cosmetics.
We want to thank you all for the terrific feedback you've offered us in Beta. The launch of Free Mode accompanies the Revised Player Progression, which will make obtaining rewards even clearer and more fun than it is today.
If you've got questions about any of these change, please swing by the Forums and start a discussion!
– The Atlas Reactor Team
For all the latest Atlas Reactor news make sure to follow us on Twitter, Facebook, and come discuss the state of the game in our Forums. Join in with the Community Missions and help everyone earn more cool stuff!