Bringing Free Mode To Atlas Reactor
When we announced our buy-to-play business model for Atlas Reactor, we promised there would always be ways to check out the game out for free. Since then we've been working hard to deliver on that promise.

We want the game to be as accessible as it can be to as many people as possible, and we want it to be generous to its supporters. As a competitive game, the play needs to be 100% fair for everyone.
After a lot of planning and work, we're happy to announce the upcoming delivery of Free Mode in Atlas Reactor.
HERE'S HOW FREE MODE WORKS
You can play the game for free, using Freelancers from the weekly free rotation. This rotation is unique per player. As you play you'll earn reward caches, in which hundreds of cosmetic banners, icons, emotes, titles, skins, styles, taunts, and more can be found. There will be a limit on how frequently Free Mode players can open a cache.
One simple purchase unlocks all the Freelancers for all time, removes the cache-opening limitation, enables custom and ranked games, and allows entry in future tournaments. This is the B2P part of the model, and is the core of how you can support Atlas Reactor and its team!
Free Mode (in progress)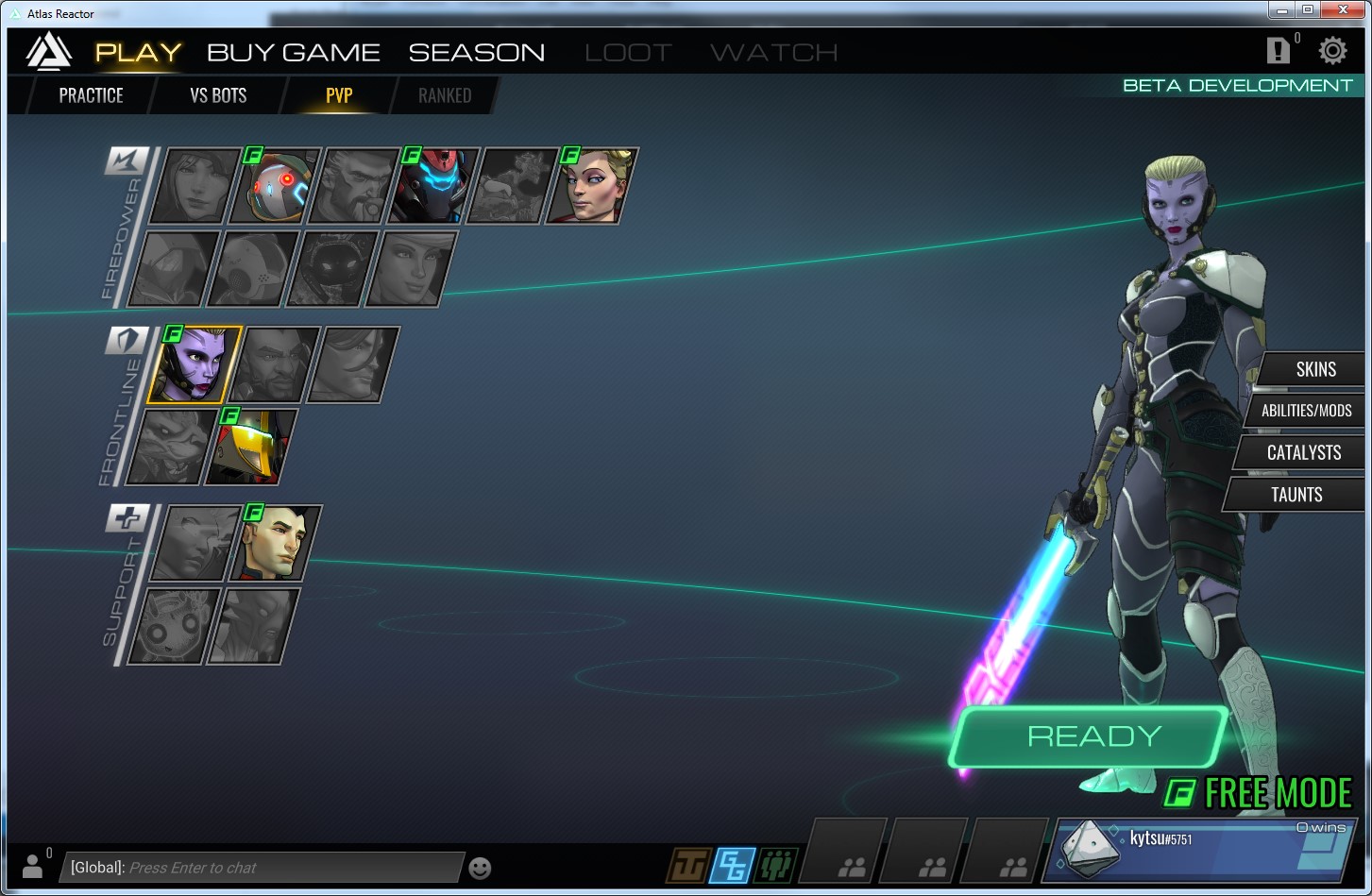 WHAT'S NEXT?
Free Mode goes live August 9, and will be available on Steam. We'll see you there!
We want to thank you all for the terrific feedback you've offered us in Beta. The launch of Free Mode accompanies Revised Player Progression, which will make obtaining rewards even clearer and more fun than it is today.
We look forward to your feedback. We'll be discussing these changes in depth on our forums. Join in!
~The Atlas Reactor Team